50 dBA: Quietest Dishwasher Brand.
24/7 Overflow Protection System helps prevent water leaks.
Utility Rack - a place for those "hard to place" items while providing safe and effective cleaning.
Sanitize option eliminates bacteria and enhances drying results.
Stainless steel tall tub with polypropylene bottom delivers durability.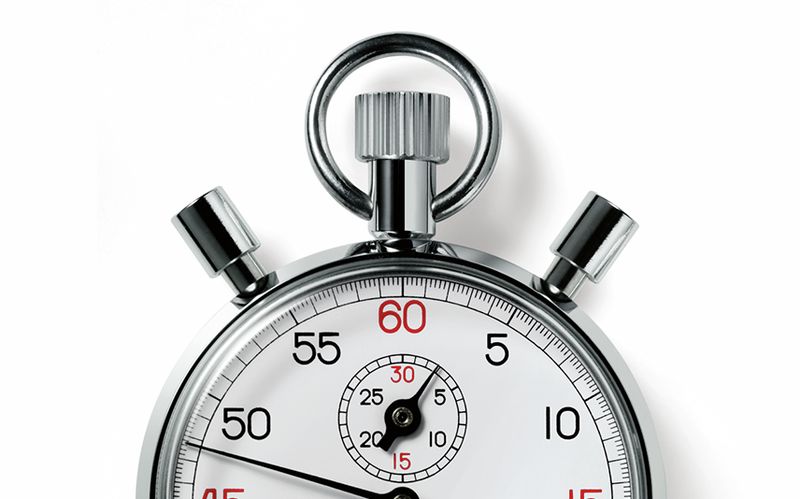 Easy pre-select programme start for the desired start time.
With the time delay function you can pre-select the programme for the desired start time. This allows you to handle your appliance conveniently, at any time during the day, during work hours or at night. After the start of the programme a display indicates the precise remaining time.
24" Recessed Handle Dishwasher
Key Features
50 dB - Quietest Dishwasher Brand.
Saves up to 280 gallons of water each year
Self-Latching Door Stays Put and Latches
Red Remaining Time Display
Delicate Wash for Fine China
Design
Stainless Steel TallTub w/ PP
Silver Colored Fascia in Stainless Steel
Red Remaining Time Display
Performance
50 dB - Quietest Dishwasher Brand.
6 Wash Cycles and 2 Options
Sanitize Option eliminates bacteria and enhances drying results
Variable Spray Pressure
Efficiency
Saves up to 280 gallons of water each year
269 kwh/yr - Energy Star
Exceeds ENERGY STAR Requirements for Water by 69%
EcoSense Reduces Energy Usage by up to 20%
Convenience
Bosch Exclusive 24/7 Overflow Leak Protection
Electronic delay timer: 1-24 hours Delay Start Timer
Express Wash - In 30 Minutes or Less
Delicate Wash for Fine China
Self-Latching Door Stays Put and Latches
Capacity
14 Place Setting Capacity
300 Series Racks
Manual Height Adjustment for Upper Rack
Long Silverware Basket
Connection
Plug type
fixed connection
Length outlet hose (cm)
230 cm
Current (A)
12 A
Watts (W)
1,440 W
Consumption values
Maximum temperature for water intake (°C)
50 °C
Water consumption, programme 6 (l)
4.3
Water consumption, programme 5 (l)
17
Water consumption, programme 4 (l)
11.2-16.5
Water consumption, programme 3 (l)
11.3-21.5
Water consumption, programme 2 (l)
14.4-24.5
Water consumption, programme 1 (l)
21.5-27.7
Glass protection
No
Safety
Leak protection system
Total system
Surge-back protect. installed
Yes
Glass protection
No
Programmes
Temperature, programme 5 (°C)
53
Temperature, programme 4 (°C)
45-50
Temperature, programme 3 (°C)
50-55
Temperature, programme 2 (°C)
52-55
Temperature, programme 1 (°C)
66-71
Number of different wash temperatures
6
Reference programme
Regular US
Programme duration, programme6 (min.)
9
Programme duration, programme5 (min.)
60
Programme duration, programme4 (min.)
80-85
Programme duration, programme3 (min.)
130-135
Programme duration, programme2 (min.)
115-130
Programme duration, programme1 (min.)
110-130
Program 6
Rinse & Hold US
Program 5
1 Hour US
Program 4
Delicate/Economy Wash US
Program 3
Regular US
Program 2
Auto US
Program 1
Power Scrub Plus US
List of programmes
1 Hour US, Auto US, Delicate/Economy Wash US, Power Scrub Plus US, Regular US, Rinse & Hold US
Size and Weight
Net weight (kg)
34.7 kg
Number of Options
2
Adjustable plinth
both horizontal and vertical
Height of removable worktop (mm)
860 mm
Construction type
Width of the product (mm)
598 mm
Water softener
No
Tub material
Plastic
Removable top
No
Installation Type
Built-under
Concealed heating element
Yes
Height of the product (mm)
860 mm
Drying system
Inherent heat
Panel ready
Not possible
Construction type
Built-in
Color / Control Panel
Black
Color / Material housing
Lacquered
Certifications
Home Connect
No
Construction type
Control panel shape
Bosch middle class
General
Length outlet hose (cm)
230 cm
Removable top
No
Interior light
No
Display
Yes
Cycle Options
Sanitation
List of programmes
1 Hour US, Auto US, Delicate/Economy Wash US, Power Scrub Plus US, Regular US, Rinse & Hold US
Number of place settings
14
Installation Type
Built-under
Height of the product (mm)
860 mm
Width of the product (mm)
598 mm