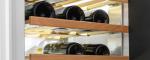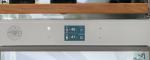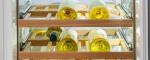 18" Bertazzoni Built-in Wine Cellar Column in Stainless Steel - REF18WCPIXR

---
Literature
These premium built-in column wine cellars are masterpieces of Bertazzoni design and technology. Their stylish stainless-steel and glass front doors reflect close attention to detail and high-quality materials.
Designed to keep your wine at its best, it offers a high level of control with 2 temperature zones for red and white wine that cool between 40° F and 65° F. The unique side-to-side airflow circulation maintains the correct temperature in each zone when opening the door for reloading. The intuitive digital touch-control interface let you select the perfect temperature range and control the humidity. Red wine ageing function lets you lay down the bottles that will be kept in the best condition possible.
A tinted triple glass UV protected door protects your valuable wine collection from light damage. A vibration damping system on the compressor lets wine rest undisturbed. Custom lighting keeps the lights on for 12 hours for maximum visual impact.
Designed to allow for elegant configurations of wine cellar, refrigerator and freezer in any desired width, they work in harmony with handles and finishes available for every Series.
Bertazzoni built-in column wine cellars are designed with pride in Italy and covered by an industry-leading 2-year parts and labor warranty.
Highlights
Bertazzoni New Built-in Wine Column
To view a video of this product follow the link below or visit the Images and Video Gallery section where you can find a full library of digital content on this and other Bertazzoni products.
Bertazzoni Built-in Wine Columns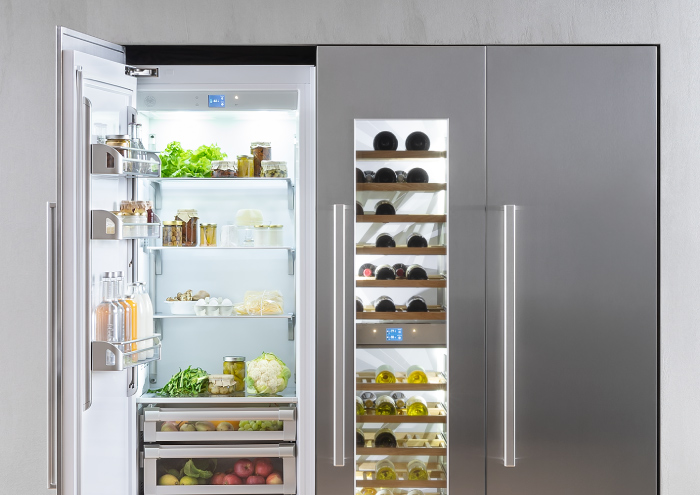 Bertazzoni Built-in Columns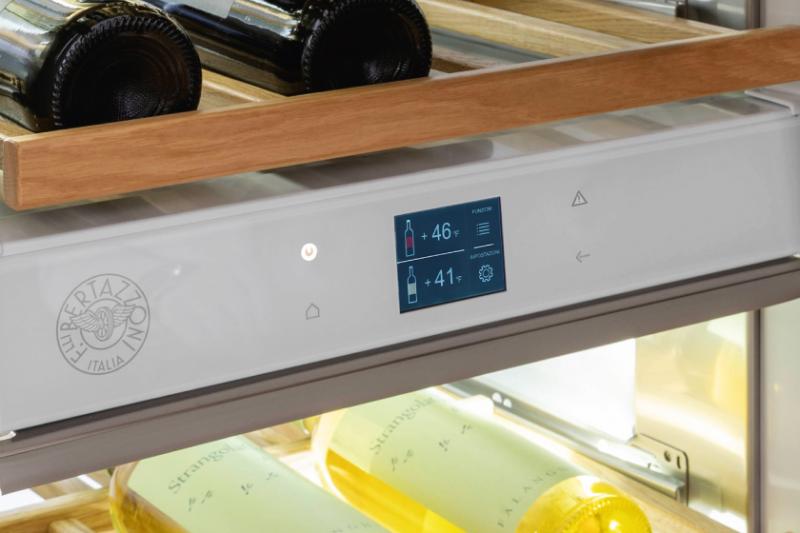 Dual temperature zone
You can safely store red and white wine at the same time with the option to set 2 different temperature zones. Even when filled to capacity, constant temperature and humidity is guaranteed to ensure your wine is kept in perfect condition.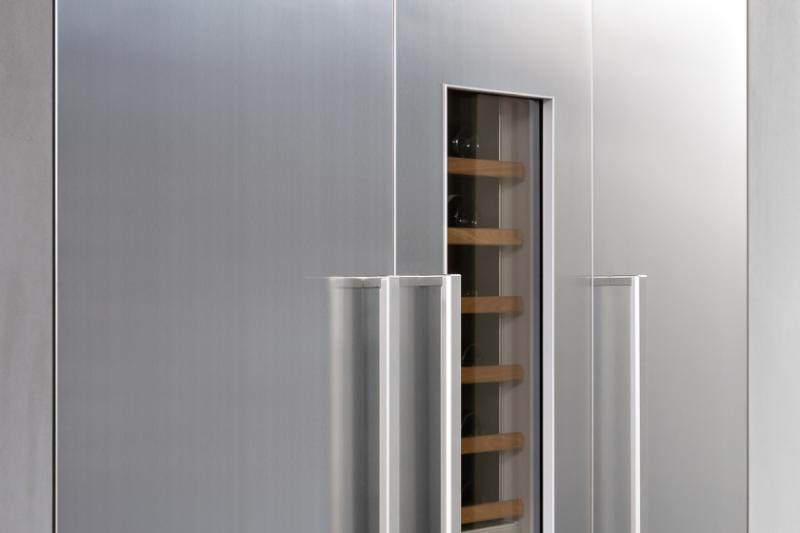 UV and vibration protection
To protect your valuable wine collection from light damage, the cellar features a tinted triple glass UV protected door. The compressor has a vibration damping system to make sure your wine rests undisturbed until you're ready to enjoy it.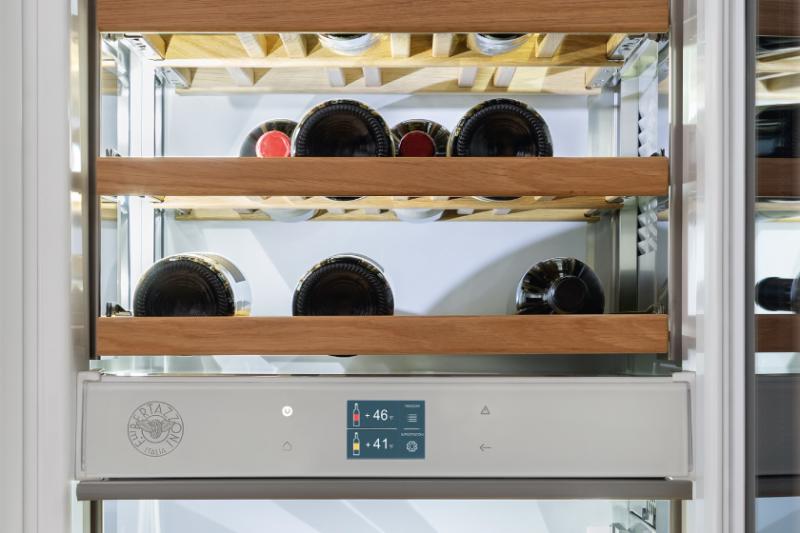 Humidity control
Choose from 3 levels of humidity – low, medium and high to keep your wine and corks in perfect condition.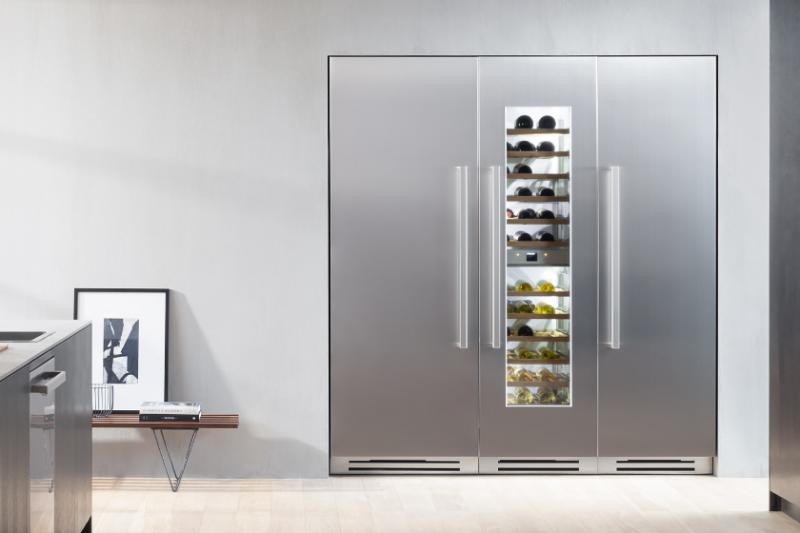 Exceptional ageing
If you wish to age special red wines over a long period, the ageing function lets you do this with complete control. Set the accurate temperature and humidity controls and lay down the bottles, safe in the knowledge they will be kept in the best condition possible.
The coordinated kitchen
The Professional Series offers the perfect solution for every kind of appliance designed as part of the integrated kitchen suite. Every control panel, display, knob, handle and oven window of the built-in and specialty ovens align perfectly in vertical and horizontal configurations. The wide choice of state-ofthe- art technology means the Professional Series is both versatile and flexible. The sleek styling offers an exciting, clean and elegant look that balances built-in elements with freestanding ranges. All this comes together easily to help you design your perfect kitchen. The result is beautiful symmetry.
Refrigerator
Size
18 in
Style
built-in wine cellar column
Finishing
stainless steel with glass
Interior finish
white aluminium
User interface
digital touch control interface inside
Lighting
LED lights interior illumination
Wine racks
12 wooden wine racks
Cooling system
two temperature zones
Open door alarm
yes
Bottle capacity
52 bottles
Modes
Humidity control, Sabbath mode
Certification
CETLUS
Technical Specifications
Electrical supply
115 V - 60 Hz - 152 W - 1.4 Amp
Power connection
NEMA 5-15P with 79" power cord
Energy consumption
390.0 kWh/yr