24" Thermador Sapphire Dishwasher in Panel Ready - DWHD760CPR
24" Thermador Sapphire Dishwasher in Stainless steel - DWHD760CFP
24" Thermador Sapphire Dishwasher in Panel Ready - DWHD760CPR
24" Thermador Sapphire Dishwasher in Stainless steel - DWHD760CFM

---
Thermador PROMO
ONE-TWO-FREE Offers
See Details
ONE-TWO-FREE Offers
There's over a thousand Thermador combinations to create your dream kitchen. We've made finding the perfect combination as easy as ONE-TWO-FREE
With our ONE-TWO-FREE® program, purchase an eligible Thermador cooking package or qualifying refrigeration unit(s) and select your complimentary Emerald® dishwasher. Purchase a complete qualifying kitchen and choose from a selection of free bonus gifts. Plus, you can complete your dream kitchen with a built-in coffee machine for only $3000†. Offers valid on purchases made between January 2, 2023 and June 30, 2023.
Literature
Highlights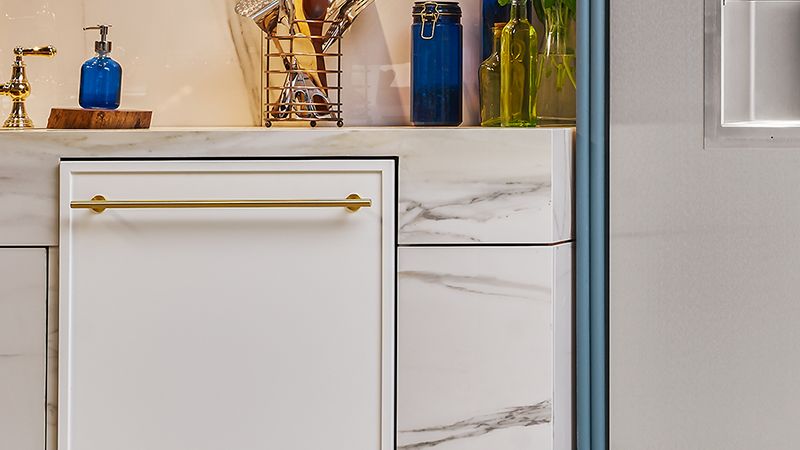 Custom Panel Ready
Matches your kitchen s custom cabinetry to our dishwasher for complete integration. StarDry with Zeolite
Introducing StarDry with Zeolite, and exclusive Thermador drying solution. Without the use of chemicals, and with no need for replenishment, our StarDry with Zeolite can even dry containers with hard-to-reach crevices. No one dries better.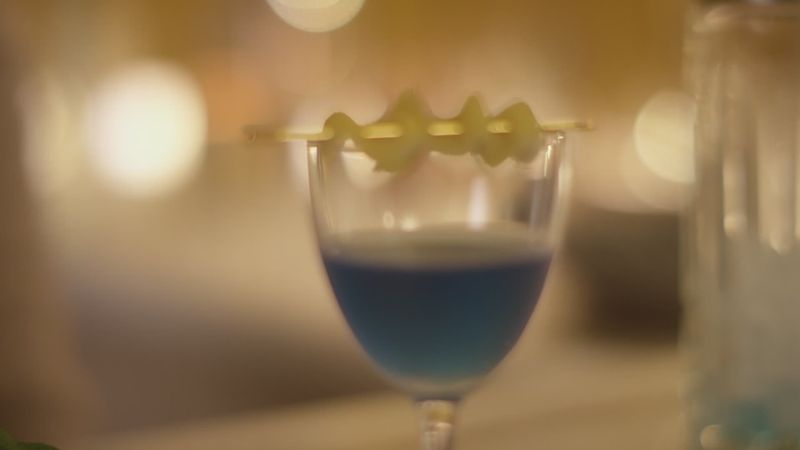 WiFi-Enabled: monitor and control your appliance remotely, via the Home Connect app, works with smart home devices and services like Amazon Alexa
WiFi-Enabled: monitor and control your appliance remotely, via the Home Connect app, works with smart home devices and services like Amazon Alexa
StarDry : Uses Zeolite technology to absorb moisture, and dry containers with hard-to-reach crevices. No other dishwasher dries better.
Exceptionally Quiet: cleanup has never been so effortless at 44 dBA
Sapphire Glow : illustrates dishes and glassware with an internal brilliant blue light
Adjustable Chef s Tool Drawer delivers added loading capacity as well as flexibility to accommodate larger or smaller items in this additional third rack
Time remaining PowerBeam: shines a countdown of the remaining time of the cycle on the floor
Connection
Watts
1,440 W
Power cord length
170 cm
Fuse protection
12 A
Length outlet hose
230 cm
Plug type
Nema5-15P
Consumption values
Maximum number of place settings (EU 2017/1369)
16
Maximum temperature for water intake (°C)
60
Construction type
Water softener
Yes
Width of the product
598 mm
Size and Weight
Overall appliance dimensions (HxWxD)
860 x 598 x 585 mm
Consumption values
Water consumption, programme 7 (l)
4.1
Water consumption, programme 6 (l)
10.5
Water consumption, programme 5 (l)
14.3
Water consumption, programme 4 (l)
9-14.6
Water consumption, programme 3 (l)
8.8-21
Water consumption, programme 2 (l)
12.9-24.1
Water consumption, programme 1 (l)
18.6-24.2
Energy consumption, programme6 (kWh)
0.52
Energy consumption, programme5 (kWh)
0.9
Energy consumption, programme4 (kWh)
0.5-0.57
Energy consumption, programme3 (kWh)
0.82-0.87
Energy consumption, programme2 (kWh)
0.74-0.89
Energy consumption, programme1 (kWh)
1.15-1.24
Glass protection
Yes
Safety
ChildLock
No
aquaStop
No
Programmes
Temperature, programme 6 (°C)
45
Temperature, programme 5 (°C)
50
Technical Overview
Overall appliance dimensions (HxWxD)
860 x 598 x 585 mm
Color
Not applicable
General
Installation type
Built-in
Installation Type
Full-integrated
Color
Not applicable
Color / Control Panel
Grey
Removable top
No
Panel ready
No, only as accessory
Programmes
Temperature, programme 4 (°C)
45-50
Temperature, programme 3 (°C)
45-58
Temperature, programme 2 (°C)
53-60
Temperature, programme 1 (°C)
66-71
Programme duration, programme7 (min.)
9
Programme duration, programme6 (min.)
30
Programme duration, programme5 (min.)
60
Programme duration, programme4 (min.)
75-85
Programme duration, programme3 (min.)
130-135
Programme duration, programme2 (min.)
105-129
Programme duration, programme1 (min.)
110-135
Program 7
Pre-Rinse
Program 6
Quick S
Program 5
Quick L
Program 4
Delicate
Program 3
Economy
Program 2
Auto
Program 1
Intensive
List of programmes
Auto 53-60
Status indicator
End of program audible, indicator LED red, rem. time proj. White, sanitized LED US, Time remaining indic. internal, water inlet
Size and Weight
Net weight
47.2 kg
Height of removable worktop
0 mm
Depth for installation
610 mm
Maximum width for installation
618 mm
Minimum width for installation
610 mm
Maximum height for installation
890 mm
Depth with open door 90 degree
1,231 mm
Construction type
Tub material
Stainless steel
Installation Type
Full-integrated
Removable top
No
Height of the product
860 mm
Concealed heating element
Yes
Drying system
Inherent heat, Zeolith
Panel ready
No, only as accessory
Installation type
Built-in
Color / Control Panel
Grey
General
Accessories Parts
baking-sheet spray head grey
3rd Rack
Adjustable Chef's Tool Drawer
Drying system
Inherent heat, Zeolith
aquaStop
No
Cycle Options
half load, HygienePlus, Intensive Zone, Remote Start, Zeo Dry
List of programmes
Auto 53-60
Maximum number of place settings (EU 2017/1369)
16
Adjustable plinth
No