24" Perlick ADA-Compliant Built-in Undercounter Refrigerator - HA24RB32L
24" Perlick ADA-Compliant Built-in Undercounter Refrigerator - HA24RB34R
24" Perlick ADA-Compliant Built-in Undercounter Refrigerator - HA24RB31L
24" Perlick ADA-Compliant Built-in Undercounter Refrigerator - HA24RB34L
24" Perlick ADA-Compliant Built-in Undercounter Refrigerator - HA24RB33R
24" Perlick ADA-Compliant Built-in Undercounter Refrigerator - HA24RB32L
24" Perlick ADA-Compliant Built-in Undercounter Refrigerator - HA24RB33L
24" Perlick ADA-Compliant Built-in Undercounter Refrigerator - HA24RB32R
24" Perlick ADA-Compliant Built-in Undercounter Refrigerator - HA24RB31R

---
Literature
4.8 cubic feet of storage capacity
Features Perlick's exclusive RAPIDcool forced-air refrigeration system, providing industry leading cooling performance
Stainless steel interior and black vinyl-clad exterior
Temperature range: 33° - 42°F (.5° - 5.5°C)
Available with solid stainless steel door, solid wood overlay door, stainless steel glass door, wood overlay glass door, stainless steel drawers or wood overlay drawers
Three Full Year Warranty plus additional three years on sealed system
UL and ETL Sanitation listed
Model Number: HA24RB-3
Perlick offers the widest selection of ADA-compliant undercounter refrigeration. These refrigerators are a favorite for homes and light commercial venues, such as hotels and temporary luxury residences, as well as for aging-in-place design locations.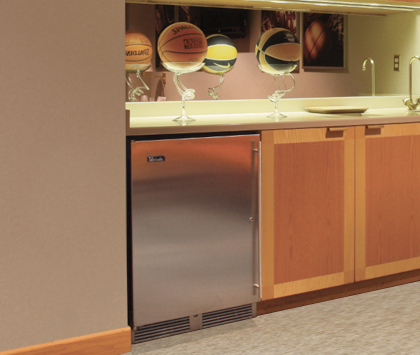 The Industry's Best Selection of 32" height ADA refrigeration
Meet the industry's widest selection of ADA compliant undercounter refrigeration. Featuring superior refrigeration, industry exclusive stainless steel interiors and full-extension shelving/drawers, Perlick ADA products are a designer favorite for both residential and light commercial projects.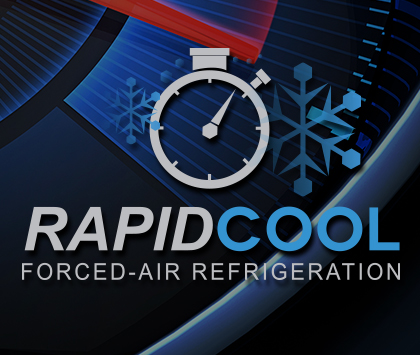 Industry Leading Refrigeration Performance
Perlick's proprietary RAPIDcool forced-air refrigeration system pulls down product temperature twice as fast as any other brand in the industry. RAPIDcool also provides unmatched temperature consistency - an absolute must for food safety.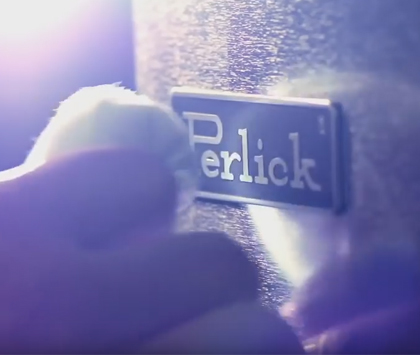 Appliances Inspired by the Professionals, Built by Craftsmen
Perlick undercounter refrigeration is built to the same exacting standards demanded by commercial bars and restaurants with a refined look, perfect for any outdoor living space. Sleek stainless steel interiors and exteriors are not only beautiful, they are durable, sanitary, and resistant to stains and odors, and two-inch thick foamed-in-place insulated walls provide industry leading protection against outside ambient and vibration. No detail goes unnoticed - every Perlick is built with the highest level of craftsmanship in mind.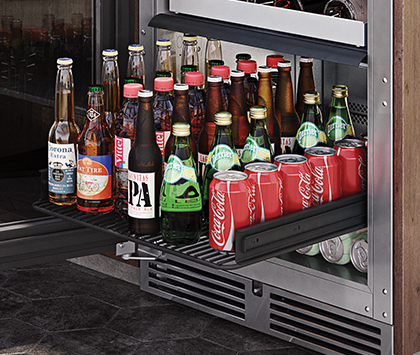 Superior Shelving and Drawers
All Perlick undercounter shelves and drawers are full extension, pulling completely out of the cabinet for easy stocking and retrieving of product. Shelving is black vinyl-dipped to provide additional vibration protection, and shelving glides smoothly in and out of the cabinet on stainless steel ball bearing glides - even when fully stocked.